"This is Philadelphia" is a city-wide project undertaken by the Philadelphia Photo League, the goal of which is to document the city's neighborhoods photographically, forming a contemporary record of various parts of the city. Named "Meanders" by PPL member and project originator Michael Klusek, these photo walks afford PPL photographers the opportunity to capture the essence of the city they love, as they see it, while at the same time advancing their skills in the artistic discipline that they love.
The images in this section of PPL's Website change over time to reflect the most recent Meander.

---
For the June Meander, which took place on Saturday, June 25, 2022, members of The Philadelphia Photo League focused on an amenity adjacent to the landmark Philadelphia Art Museum, namely the Fairmount Water Works Interpretive Center. Organized by Meander Master Michael Klusek, the photo walk began in the Water Works Interpretive Center Gallery.
There, members attended a lecture by curator Thom Duffy on the Ed Grusheski Memorial Exhibition, an exhibit of art and photography works that were on display in remembrance of the late art collector and philanthropist. Mr. Grusheski spearheaded the restoration of the Waterworks, which, built beginning in 1812, by 1974 had deteriorated badly. Efforts to restore it began that year. Mr. Grusheski passed away in January of 2021.
After the lecture, members took two separate paths, one group heading to south Broad Street where the annual Festival of the Arts was being held, and the other group briefly touring the plaza level of the Waterworks site. That second group then returned to the Waterworks building to tour the exhibit there, one member observing that "this museum should be on the 'A' list of every visitor to Philadelphia," it is so well and sensitively designed. Photographs below were taken during that Saturday's photo walks.

---
Below are images taken during our Meander (a/k/a photo walk) of Saturday, May 28, 2022. The walk was through parts of West Philly, and multiple thanks to Jen Kertis-Veit for putting such an interesting walk together.
---
The images below were taken at the John Heinz Wildlife Refuge at Tinicum on Saturday, April 23, 2022.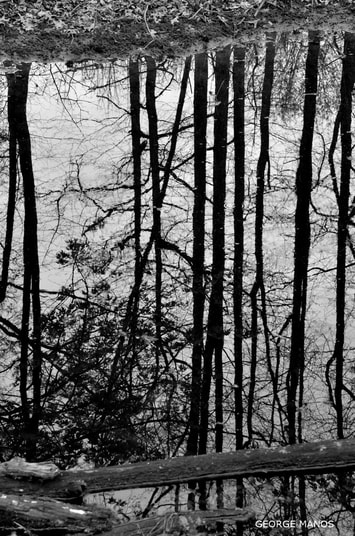 | | | |
| --- | --- | --- |
| | Below are images taken in Fishtown on March 26, 2022. | |